The Mile End Park Recreation Center and Stadium in Tower Hamlets has teamed up with a group of local schools to get the kids in the pool and learn to swim during the half term break. Over 300 children, many of whom are new to swimming, have benefited from the innovative Intensive Swimming Programme.
Entertainment operator and social enterprise GLL, which operates facilities in the town under the client-facing brand Better, has opened its doors at the Mile End Park Leisure Center to welcome pupils for a short, intensive week-long course.
The intensive swimming program consists of daily swimming lessons over half a semester, and pupils learn basic swimming skills while having fun in the water with a range of engaging activities and games. The overall goal of the program was to encourage pupils to go beyond the national curriculum standard of 25 metres.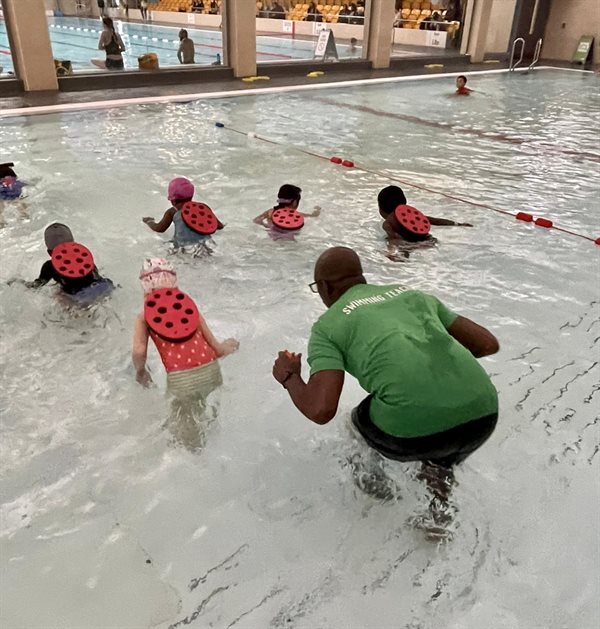 Lawdale, Stewart Headlam, Hague, Columbia, and Bigland Green Elementary Schools introduced pupils they felt would be best suited to the scheme. The response has been staggering with usage exceeding 800 visits between October 26 and 29.
Donna, a local and a father of three who took part, commented: "The lessons were great. Two of my kids were completely new to swimming so this was a great way for them to learn. We loved coming to the recreation center this week and can't wait to come again."
Mile End Park General Manager, Billy Jones added: "It has been great to see the partnership working with local schools in action this week through the Intensive Learning Swimming Program. This is a great example of GLL's reinvestment in our local community. We are already looking forward to seeing how we can run similar programs over the upcoming school holidays."
John Biggs, mayor of Tower Hamlets, said: "Swimming is the only sport that saves lives, as well as being fun and good for keeping you fit. I am thrilled that we have been able to offer these lessons and that hundreds of local children have now reached the curriculum level of twenty-five meters having learned to swim and learned the invaluable skill of how far life ".
finish –
For more press information, contact Phill Kemp, Director of Community Sports at phil.kemp@gll.org or 07548132890.
Editor's Notes
PHOTOS SHOW: Young men learn to swim at Mile End Park Recreation Center and Stadium.
The best is the consumer-facing brand of GLL. Founded in 1993, GLL is the UK's largest social charitable foundation providing leisure, health and community services. We operate over 250 public sports and recreation centers and 113 libraries in partnership with 50 local councils, public agencies and sports organizations. Our leisure facilities enjoy more than 54 million visitors annually with more than 850,000 members.
www.better.org.uk
Posted on Tuesday, November 2, 2021